TaskPutty Documentation and Support
User Manual
Please see our User Manual
How to get product support
If you are logged into taskputty, simply click the smiley face to give us feedback or to ask us a question.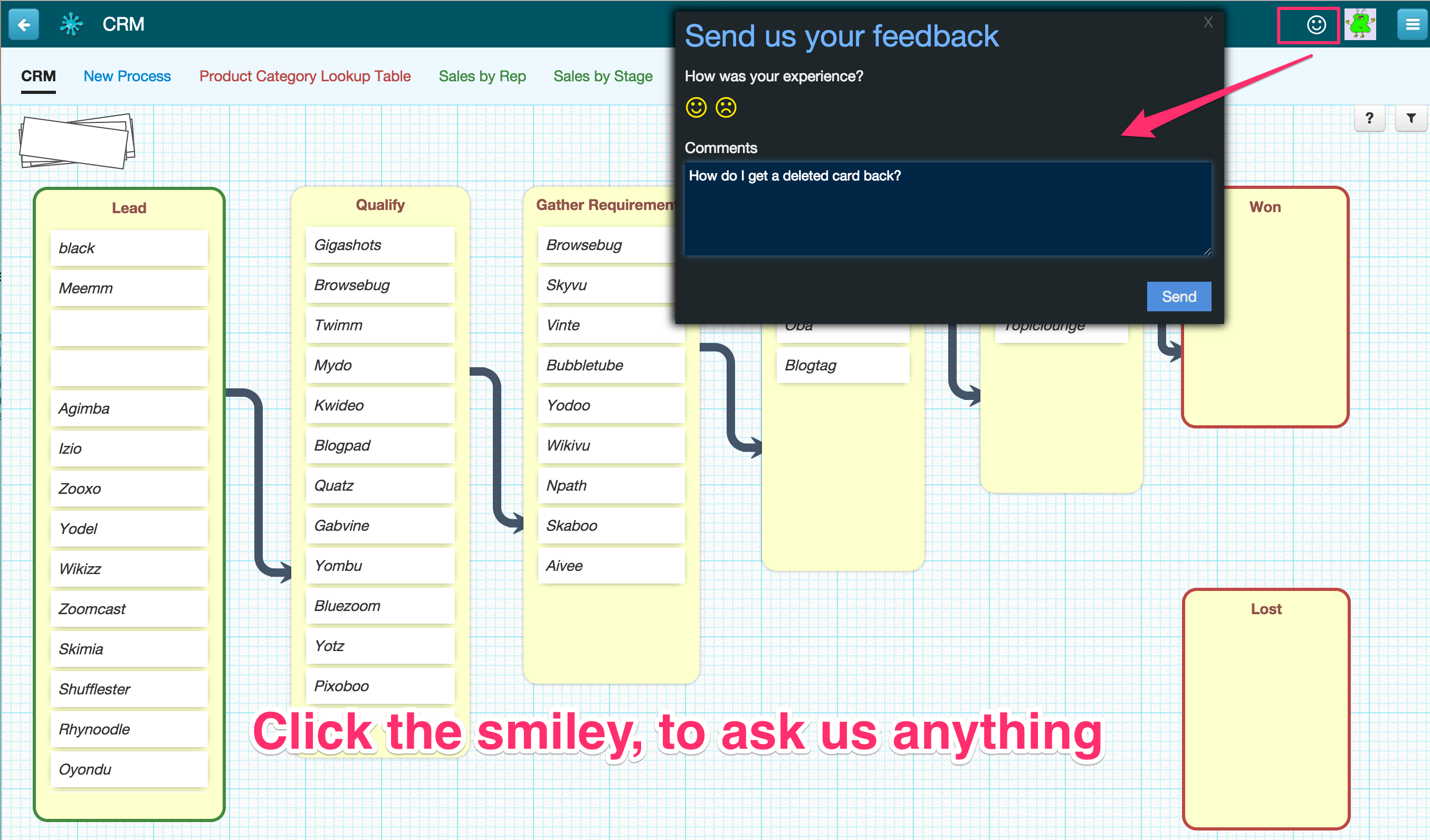 Answers to commonly asked questions:
How do I go back and navigate easily within TaskPutty
How do I use Data-Tables ?
How to copy forms between different processes ?